Epic landscapes of Turkey: Istanbul and Cappadocia
Our
TAILOR MADE EXPERIENCE HOLIDAYS
We are delighted to introduce our exciting new programme of truly memorable bucket list experiences. Designed to allow you to discover natural wonders and unique cultural experiences year round and in a wide choice of destinations, on our Discerning Experiences you will travel in style, enjoying the finest hospitality and our renowned personal service.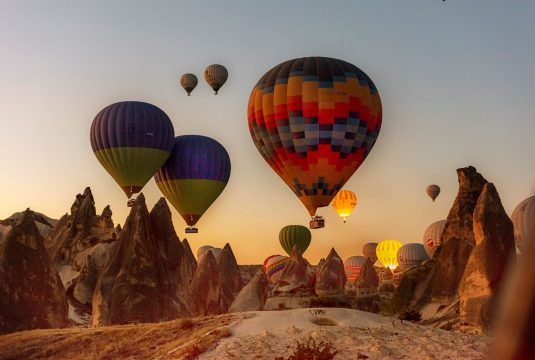 Istanbul and Cappaodica Turkey
This immersive two centre journey explores two of Turkey's most rewarding destinations
The variety of the culturally rich, always-on-the-go Istanbul and the jaw-dropping landscapes of the National Park of Cappadocia makes for a wonderfully satisfying trip. Our landscapes of Turkey itinerary provides an in-depth insight into both regions and truly allows you to get under the skin of each. Highlights include soaring between the rock formations in the deep valleys of the Cappadocia National Park, a tastebud explosion on the walking street food tour in Istanbul and privately guided journeys in both regions.
6 nights from £2,350 per person
The 'Landscapes of Turkey' itinerary has been designed to provide guests with the opportunity to explore the highlights of these stunning regions. Whether you wish to enjoy the suggested itinerary as it is, or you have an interest in visiting specific areas not included in our programme, we can further personalise the experience to match your requirements.